We invite children and teenagers between the ages of 5 and 16 to take part in our Children's Camp. Its programme runs from 9:45am-12:30pm and 2:15-6:30pm every day. The camp is run by a great team of people who are waiting to sing, paint and play with you, make crafts together and go on little excursions.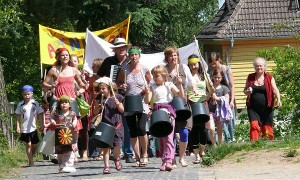 The spaces we open in our Children's Camp are specifically designed for the needs of the children taking part. So adults are welcome but please consider yourselves as guests in their space. Our team makes every effort to develop the right perception and awareness for these spaces, slowing down and training their senses and feeling to know how much and what type of contact to the children is right and ensure that this is provided.?Children under the age of 5 unfortunately cannot be catered for in our camp. Our experience has shown that very young children really do need close contact with their parents if they are present at a festival such as this one. We will, however, help you as parents of very young children to come together with others and find support for your childcare needs.
---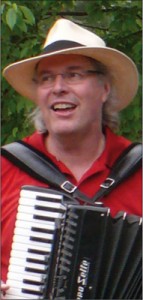 Children's song writer Unmada will be with us again, singing together with young and old. Once again we are pleased to welcome Unmada Manfred Kindel to the Song Festival Children's Camp. Children's song writer, initiator of music and life projects such as "Children's Forest" or the "Masala Children's Caravan" in Hannover, Unmada won over the hearts of our guests last year, both children and adults. He will provide active support for our children's programme and will also offer adults the chance to get to know his inspiring songs. The children's programme is designed for boys and girls from the age of five. Children are welcome at all the Festival's other events when accompanied by their parents.
---
---
"Father Sky, Mother Earth"
---
Beatbox Kids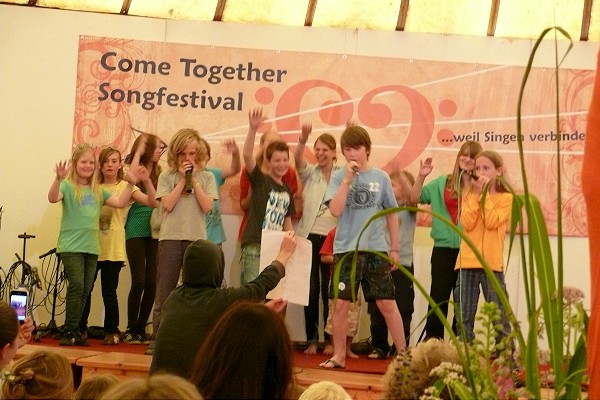 Childrens Parade